Ongoing investment rounds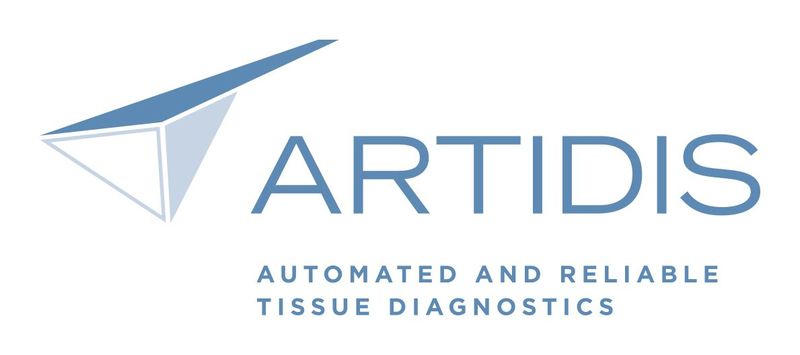 about artidis
Artidis is committed to radically improving health outcomes by harnessing the power of nanotechnology and innovation. ARTIDIS™, an innovative new nanotechnology tool for cancer diagnosis and treatment, seeks to improve people's lives by dramatically reducing the time for accurate breast cancer diagnose – from a few days to as little as three hours. ARTIDIS™ will also improve lives by facilitating personalized treatments, based on precise measurements of the aggressiveness of the cancer and individuals' specific medical data and histories. After recently closed investment round ARTIDIS announced its successful integration with the largest medical center in the world – TMC in Houston, Texas, US.
---
Hemex participated in an investment round together with Swiss investors.
2.7M (2019)
Visit site
invested

about bioreperia
Bioreperia is a Swedish company, located at Linköping's University, that increases the success rate in clinical trials using zebrafish models. BioReperia's researchers have more than 10 years experience developing and using zebrafish models for medical research including toxicology and tumor biology. Its models are today widely used in both academic and industrial research and drug development projects around the globe.
---
Hemex led an Series A investment round with Scandinavian, Swiss and German investors.
8M (2019)
Visit site
invested
board

about Annaida technologies
AnnAidA Technologies has developed a groundbreaking device, EmbryoSpin, that performs microscopic Nuclear Magnetic Resonance ("µNMR") at a scale 10-fold better than existing technologies. µNMR opens new global markets in assisted reproductive technology ("ART"), enabling non-invasive embryo viability screening for in vitro fertilization ("IVF"), as well as in biochemical research.
---
Hemex led a pre-seed investment round with Swiss investors.
140K (2019), 1M (2020)
Visit site
invested
board

about SLEEPIZ
Untreated sleep apnea patients suffer from a multitude of diurnal and nocturnal symptoms, such as loud snoring, sleepiness, irritability, headaches, insomnia, and difficulties to concentrate. These alone lead to productivity loss and significantly increase the risk of provoking car accidents. Moreover, unmanaged disease put patients in danger of developing hypertension, obesity, heart disease, depression, and stroke. This affects not only the health and wellbeing, but also creates a huge economic burden for the employers and the healthcare system.
Sleepiz makes diagnosis easy, comfortable and accessible.
---
Hemex led a Seed investment round together with Swiss investors.
1.0M (2019)
Visit site
invested
board
about resistell
Resistell proposes an alternative to culture based antibiogram, the current gold standard in antibiotic susceptibility testing. Our offering is a diagnostic device. The rapid AST method is based on the detection of movement caused by living bacterial cells. Because the test is growth independent rapid AST, we reduce the time taken to get a result from days to minutes. Resistell provides information on which antibiotic should be used to treat the patient, and the concentration at which it should be administered.
---
Hemex participated in a Seed and a Series A investment round together with European investors.
850K (2018), 3.5M (2019)
Visit site
invested

about scailyte
Single-cell devices produce a new type of data with unprecedented depth and resolution. This single-cell data holds the answers to long-standing biological questions, and if used to its full potential, can ultimately lead to early and ultra-sensitive detection of a wide range of diseases.
Scailyte was established to build and apply Artificial Intelligence technology (i.e. Convolutional Neural Network) for the interpretation of single-cell data. We aim to unlock human's single-cell 'hidden secrets' and convert highly complex data into new medical insights and usable knowledge.
---
2.75M (2018), 700K (2019)
Visit site
invested
board